Beat The Winter Blues - Get a Thai Massage in Denver Today!
---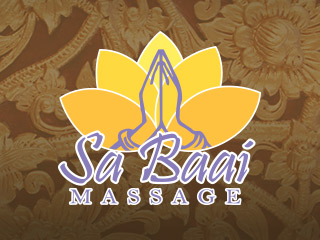 Denver, it is cold out there! Although it is technically not yet winter, the temperatures have dropped, the frosty winds are blowing, and people are wearing their winter coats, hats and scarves. With the decrease in hours of daylight and the drop in temperatures you may have noticed that you have less energy than usual, and perhaps you are feeling more stressed and irritable than just a few months ago.

Let the massage professionals at Sa Baai Thai Massage give you a Thai massage in Denver today to help beat those winter blues! With the holidays fast approaching our schedules fill up with friends, families and holiday parties but it is a very important time of year to SLOW DOWN, TAKE CARE & NURTURE. Thai massage is a great way to really take care of and pamper yourself or your friends – the gift of a Thai massage in Denver is a wonderful holiday gift!  Our professional massage therapists in Denver will blow you away with their Thai massage skills.

If you are feeling achy, sore, have low-energy or just want to pamper yourself Thai Massage is a GREAT way to address any of this.  Thai massage in Denver works with all of your pressure points, achy joints, headaches, sleep problems, and many other ailments. For those who are a bit more modest Thai massage allows you get to keep all of your clothes on, or you can opt for a Thai Oil Massage.

Call us today for an excellent Thai massage in Denver today – we look forward to hearing from you!
 
Go Back