Thai Massage in Denver
---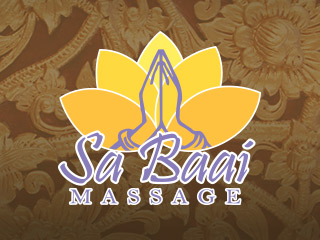 Hey, Denver! Massage therapy Increases Athletic Performance!
Massage Therapy is most commonly associated with being an indulgence or luxiry that is strictly for relaxation or pampering, while there is no question that massage is relaxing and feels good, it should be known that Massage Therapy also has significant health benefits for all- and in particular: Athletes.
When working out, whatever your sport may be, flexibility is a huge issue. Every dedicated athlete knows that stretching is crucial to a good workout, both befor and after their workout- stretching prevents the muscles from becoming too tight after being worked so hard, and increases blood flow as well as circulation, while helping to move toxins out of system.
Massage therapy has similar effects as stretching, but massage therapy can take your athletic performmance and recovery to yet another level, because there are areas of your own body that difficult to relax and get deep into without the help of another person. For athletes in Denver, circulation and altitude and having less oxyen available in this wonderful Mile High City.
Massage Therapists have been well- educated and trained to find the exact areas in your body that may still be tight, holding tension, or are not obtaining maximum circulation and blood flow, and the ways to release those areas. They can work particular muscle groups, as well as find and release pressure points that may be holding you back.They can even help you with different types of passive and active stretching, to get you the maximum stretch that you didn't even know was possible.
Come and experience Thai Massage at Sa baai Massage in Denver, and receive your first two hours massage for $20 off. Thai massage is unique in the ways that is able to create circulation, pain relief and flexibility for all.
Go Back